Info Sapiens researchers Varvara Podnos and Anastasiya Shurenkova took part in the presentation of the study for the project «Forget about age 1+1 media.»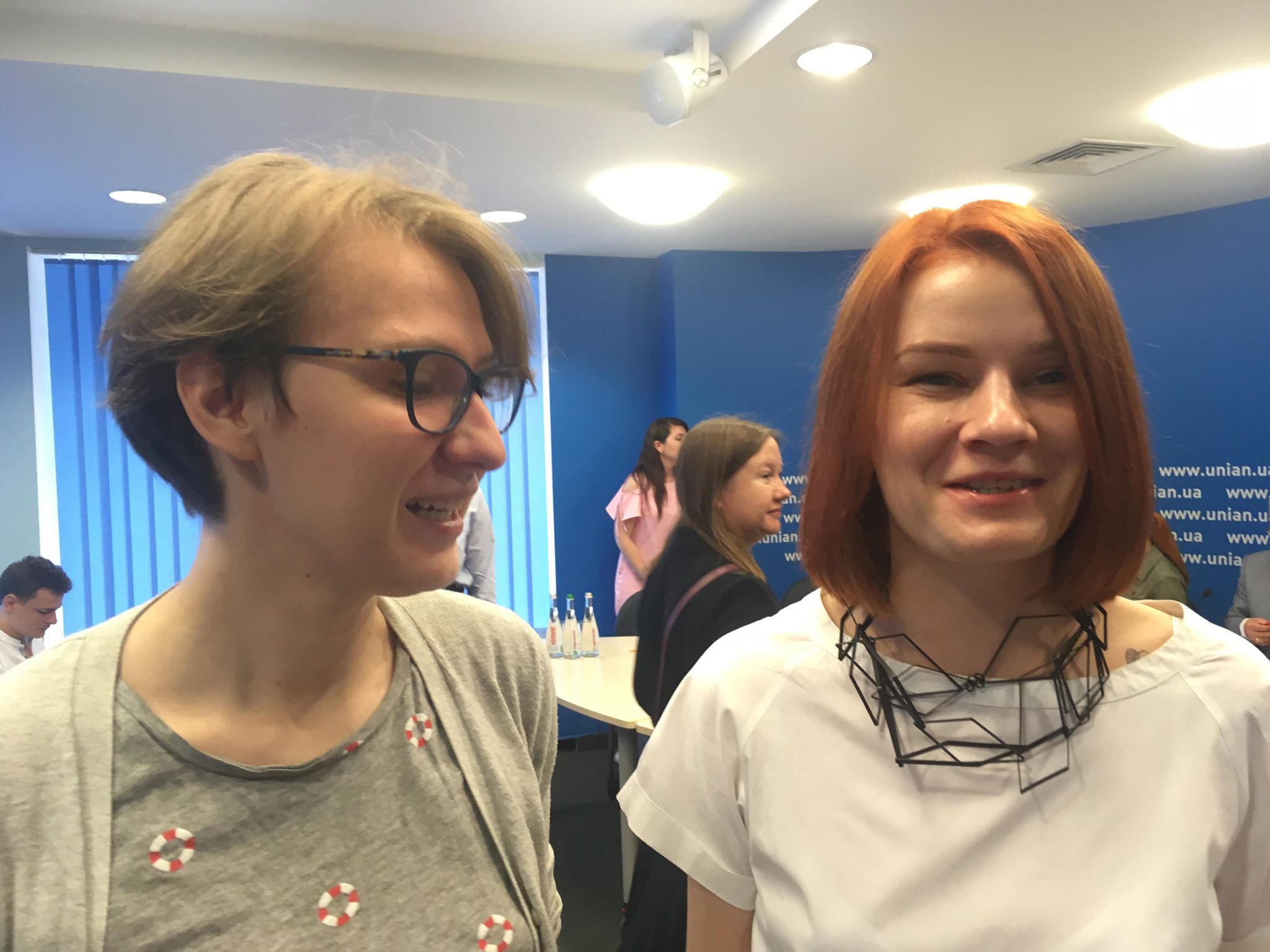 Unfortunately, the stereotype of declining creative potential from a certain age is widespread in Ukraine. Moreover, 62% believe that after reaching a certain age, it is even "late to switch jobs" (most often after 50). 48% of Ukrainians interviewed believe that companies hiring mostly young employees are more successful than the ones employing people of all ages. About every third Ukrainian interviewed states that he/she is aware of at least single cases when the management treats older employees worse.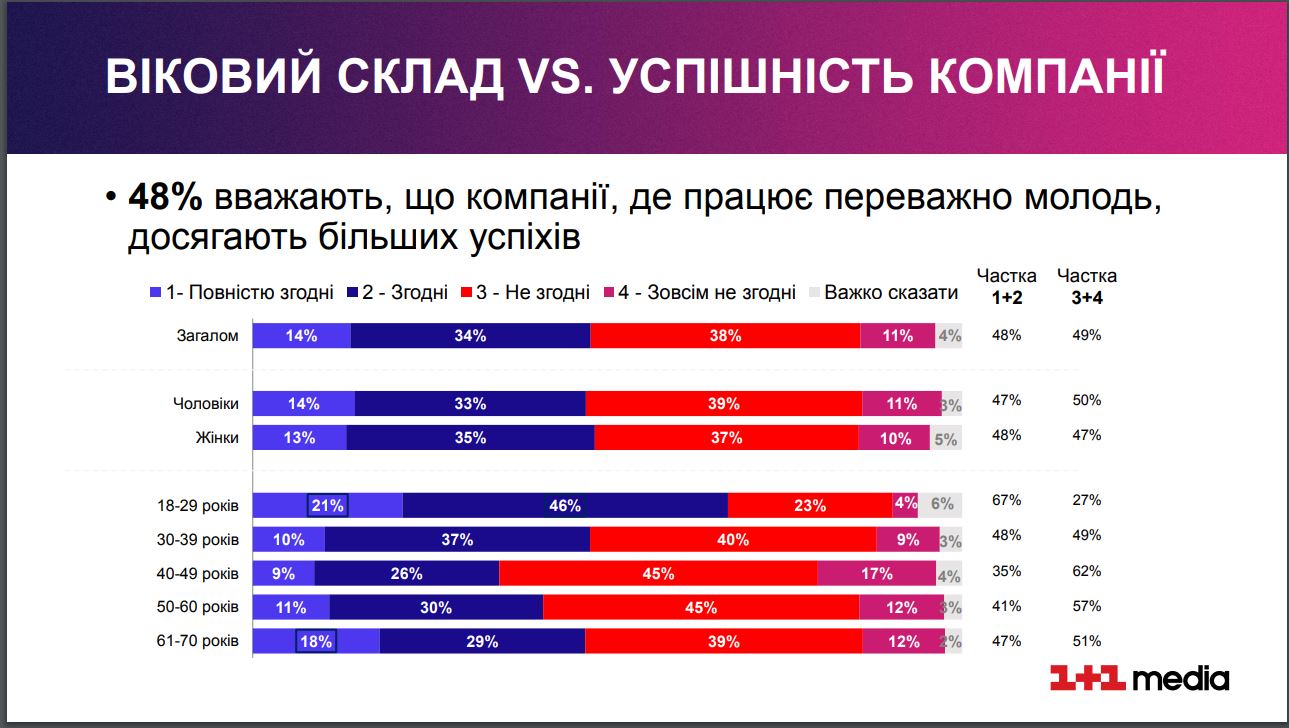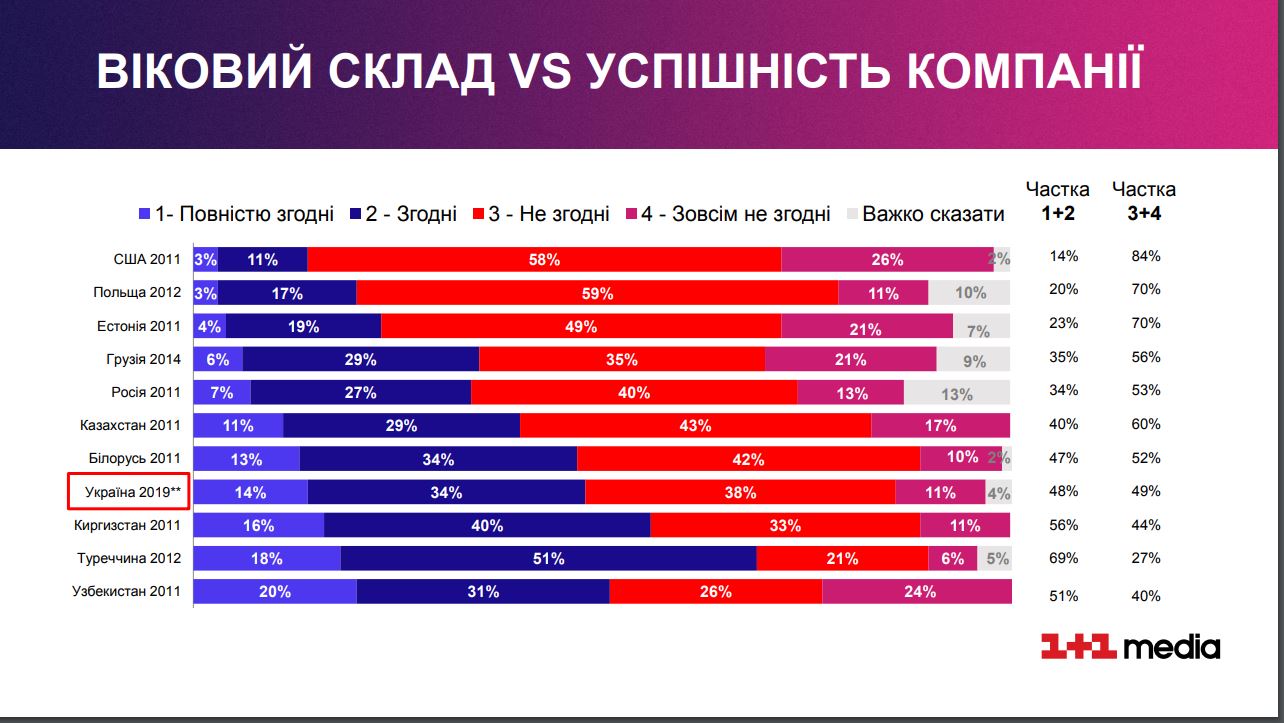 The survey was conducted using the method of telephone interview (CATI) with calls on mobile phones in April 2019. The sample of 800 respondents, is representative of the urban population of Ukraine (except for the Autonomous Republic of Crimea and the temporary occupied territories of Donetsk and Luhansk oblasts) aged 18-70 years old, by gender, taking into account the region of residence and the size of the city. The statistical error does not exceed 3.46% with a confidence probability of 95%.