The new score 2019 WJP Rule of Law Index® is published, but Ukraine last time took part in the research in 2017 (each country takes part in the research once per several years). In 2017, according to GfK Ukraine data (the survey has been prepared by today`s Info Sapiens employees), Ukraine showed improvement of the score (not the rank) each year since 2014: 2014 - 0.47, 2015 - 0.48, 2016 - 0.49, 2017 - 0.50.
In 2019, Ukraine got the rank 77 among 126 countries, while the 1st rank got Denmark.
Georgia is the leader among post-soviet countries (rank 41), and the worst ranks got Russia (88) and Uzbekistan (94).
Our country has the best Open Government factor rank while the worst ranks are Regulatory Enforcement and Absence of Corruption.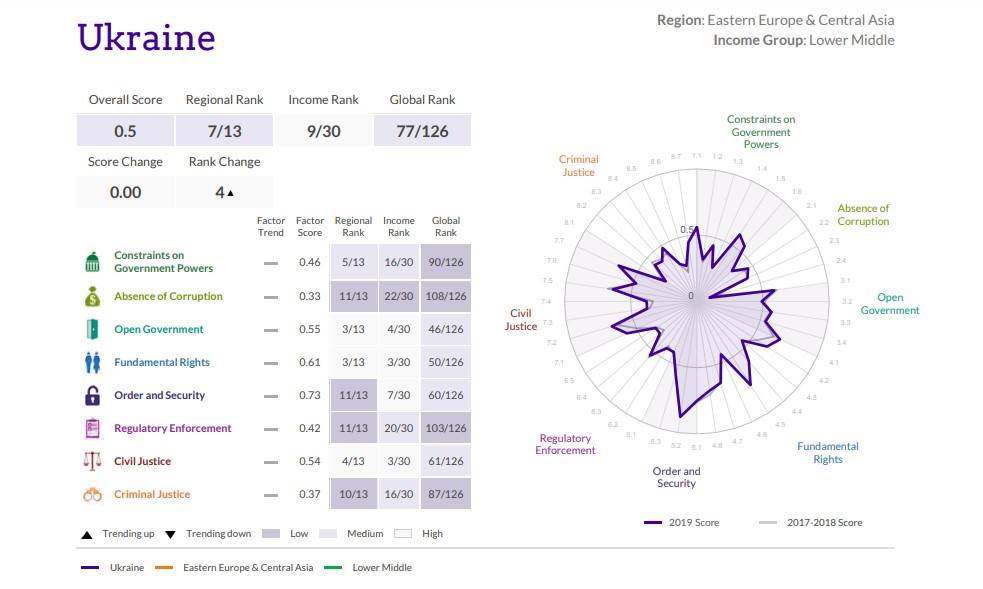 The complete report is now available via link.