According to the Info Sapiens estimation for IOM Ukraine, there is 1 million of Ukrainians working abroad at a moment (temporary, not permanent jobs) and this is the same figure as in 2006. The number of labour migrants have been decreasing between 2006 and 2011 and started to grow since 2015. As the share of potential migrants have stabilized, the level of labour migration is unlikely to grow in case of economic situation in Ukraine becomes stable.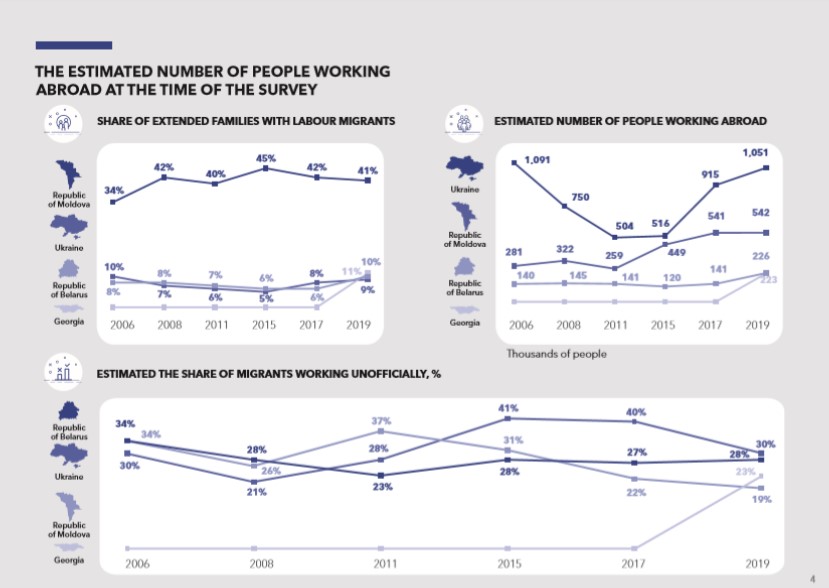 The positive insight of the research is that the rate of irregular migration has decreased from 40% in 2015 to 30% in 2019. As Info Sapiens analytics comment, that is the effect of visa-free regime with the EU. The visa-free regime does not grant work permit, but it is possible to stay in the EU-member states freely for up to 3 months, which can facilitate the establishment of contacts for formal employment. The share of Moldovan unofficially working migrants has also decreased after the EU visa-free regime introduction.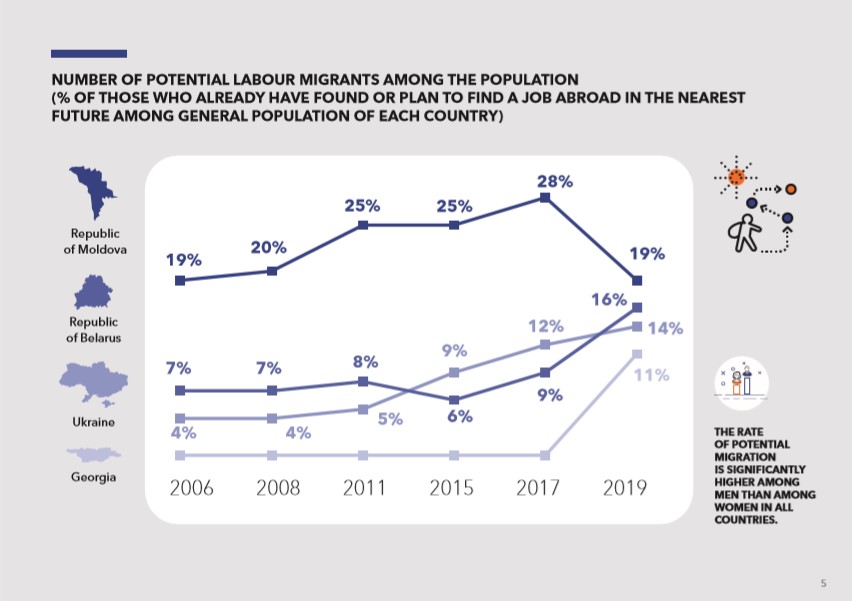 Infographics with the research results here.